Perimeter Guards for Industrial Robots
ImpactGuard
Robustness and Durability
The sturdiest and most durable Perimeter Guard.
ImpactGuard is the solid and durable Perimeter Guard System. Available with two options for posts and for the frame, ImpactGuard offers maximum stability in all of its configurations and is ideal for heavy-duty applications, e.g. in the steel industry.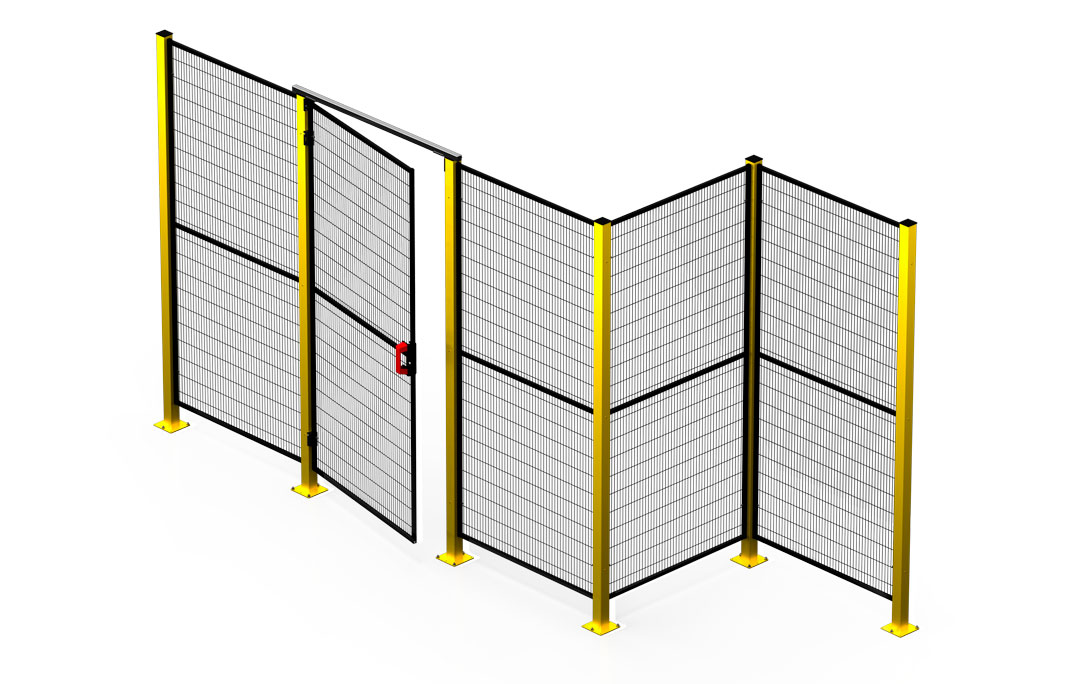 Robust
The captive retained screws assembly and new baseplates make for a sturdy structure, able to absorb impacts from the inside up to 2200 J.
Versatile
Available with 40- or 60 mm "Mix & Match" posts, ImpactGuard is compatible with the whole range of Satech panels, accessories and doors.
Compliant
ImpactGuard is designed and manufactured in compliance with EN ISO 14120 and meets Risk Assessment safety requirements.
ImpactGuard Perimeter Protection
Key technical features of the System
Request a quote by filling out the form.
The fields marked with * are mandatory.