Classic Machine Safety Fences with frame
BASIC and STRONG
Great Versatility
The best-selling framed Machine Safety Fences.
BASIC and STRONG are EN ISO 14120-compliant Machine Safety Fences that are extremely versatile. Available with two assembly options – Captive Nuts and Bolts (for impacts up to 1608 J) and Quick Clamp (to reduce assembly time)- as well as two baseplates options for a great range of applications.
Versatile
BASIC and STRONG are Machine Safety Fencing Systems for any machinery layout and can be complemented with a wide range of accessories and doors.
Practical
The modular design, ergonomics, assembly and compatibility with doors and accessories make BASIC and STRONG proper Systems for most industries.
Regulation-compliant
BASIC and STRONG Machine Safety Fences are designed and manufactured in compliance with EN ISO 14120 and meet Risk Assessment safety requirements.
BASIC and STRONG Machine Safety Fences
Key technical features of Systems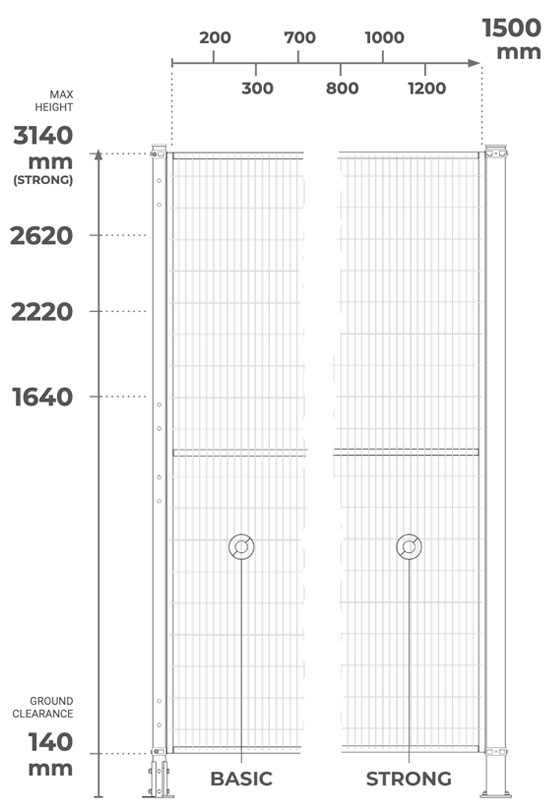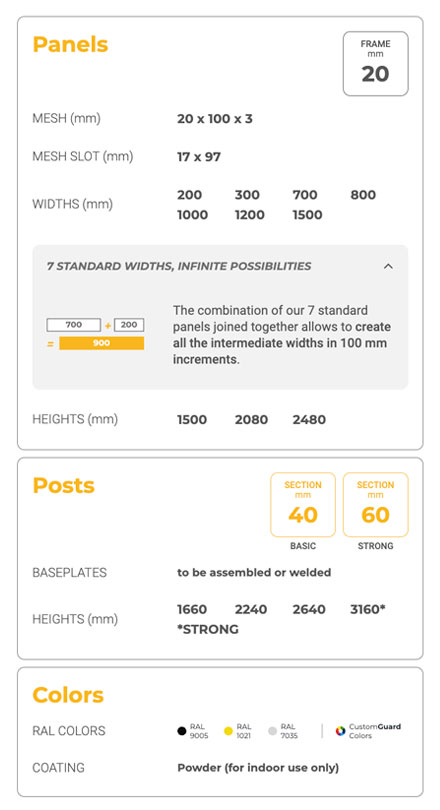 Request a quote by filling out the form.
The fields marked with * are mandatory.