Frameless Perimeter Safety Guards
AdaptaGuard
Ready for all eventualities
The adaptable frameless Perimeter Safety Guard.
AdaptaGuard is a robust, easy-to-assemble frameless Perimeter Safety Guard System that allows to adapt panel shapes and size directly on-site, thus saving plenty of time in the event of unforeseen circumstances. The lightweight, yet resistant design makes AdaptaGuard suitable to protect areas with high risks of impact.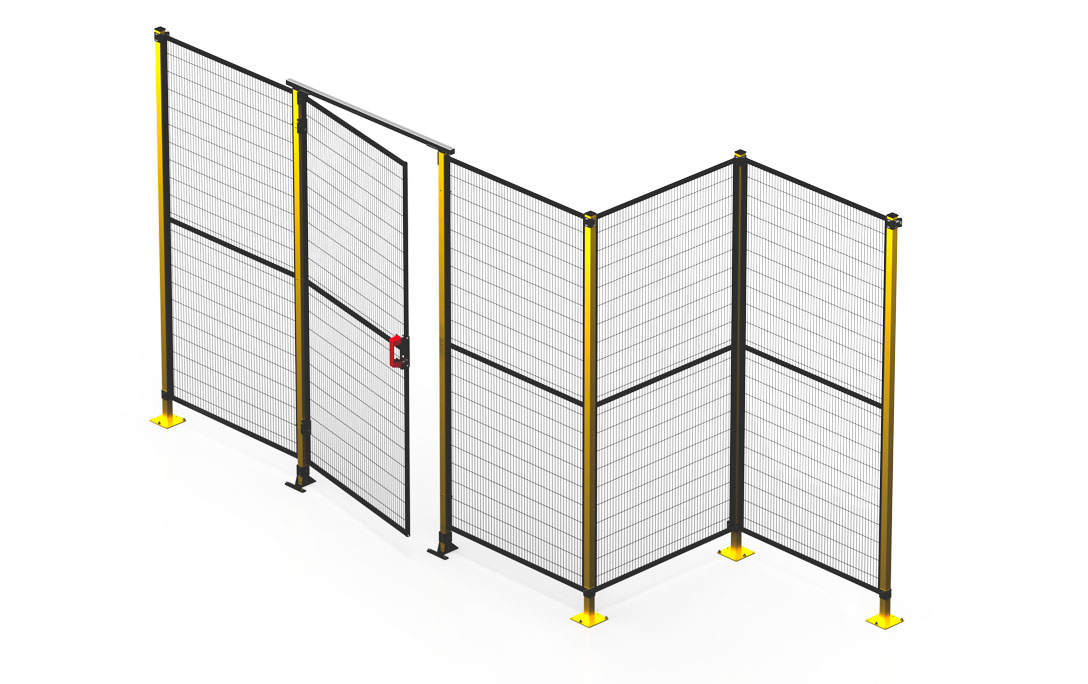 Practical
AdaptaGuard Perimeter Safety Guards are easy to install and can be easily adaptable on-site to fit any machinery need.
Resistant
The 4 mm wire mesh, reinforcing ribs and 50 mm square baseplate posts make AdaptaGuard lightweight yet resistant.
Compliant
AdaptaGuard is designed and manufactured in compliance with EN ISO 14120 and meets Risk Assessment safety requirements.
AdaptaGuard Perimeter Safety Guard
Key technical features of System
Request a quote by filling out the form.
The fields marked with * are mandatory.