EN ISO 14120-compliant Perimeter Guard
EasyGuard
Handiness
The functional and ergonomic Perimeter Guard for Machinery.
EasyGuard is a Perimeter Guarding System that is simple and effective. Two smooth-surface post options, a new welded baseplate and the practical Clamp assembly make EasyGuard a suitable choice for the protection of most industrial applications.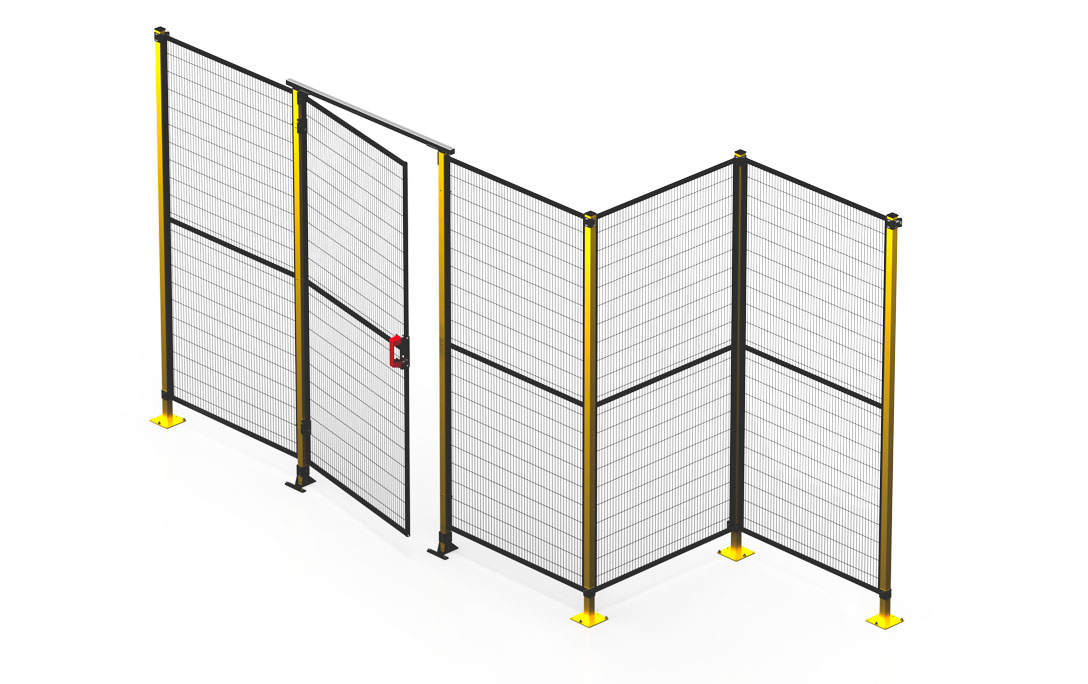 Practical
The new welded baseplates with 3 anchoring points and the redesigned Clamp reduce installation time up to 25%.
Versatile
Available with 40- or 60 mm posts, EasyGuard can be completed with our wide range of accessories and doors.
Regulation-compliant
The EasyGuard Perimeter Guard is designed in compliance with EN ISO 14120 and meets Risk Assessment safety requirements.
EasyGuard Perimeter Protection
Key technical features of the System
Request a quote by filling out the form.
The fields marked with * are mandatory.