ROLL-UP GUARDS FOR THE LATHE LEAD SCREW | TSA Srl
The roll-up guards for lathe are rollers designed to protect the lead screw and the feed rod and are used to prevent the operator from getting entangled in them.
They consist of a pair of anti-cut and anti-oil roll-up belts with spring return.
 The main features of the roller guards are the simplicity of assembly and adaptability to any type of lathe combined with a minimum size.  
These devices considerably reduce the risk originating from the handling of the nut screw and the bars of parallel lathes, as prescribed by the Machinery Directive 2006/42 /CE.
The roller protection models ready for delivery has the following characteristics:
Band widht 150, max lenght 1200.
Band widht 200, max lenght 1500.
Band widht 200, max lenght 2000.
Band widht 250, max lenght 3000.
Band widht 300, max lenght 4000.
Band widht 350, max lenght 5000.
Band widht 400, max lenght 6000.
Band widht 450, max lenght 7000.
It is also possible, if the standard solutions are not sufficient, to develop custom-designed roller guards for each type of machine.
For more information visit the following page:
https://www.tsapd.it/en/roller-covers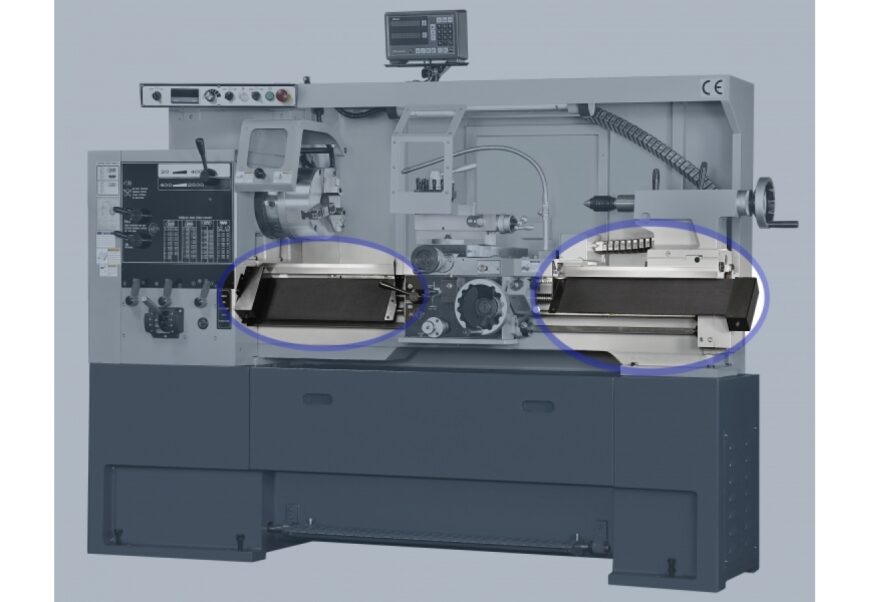 FILL THE FORM FORM FOR A FREE QUOTE
---